The Client
Forestry England does some wonderful work mobilising members of the public to make the most of our natural green spaces.
Organising some amazing events and activities, including live music, educational and learning programmes and a myriad of exploratory outdoor pursuits, their aim is to inspire active engagement with England's fabulous forests and ultimately to preserve our leafy green heritage.
Forestry England is steadily growing their membership community, having introduced a new national member category. National members have the opportunity to explore hundreds of forests across this green and pleasant land in the knowledge that their membership helps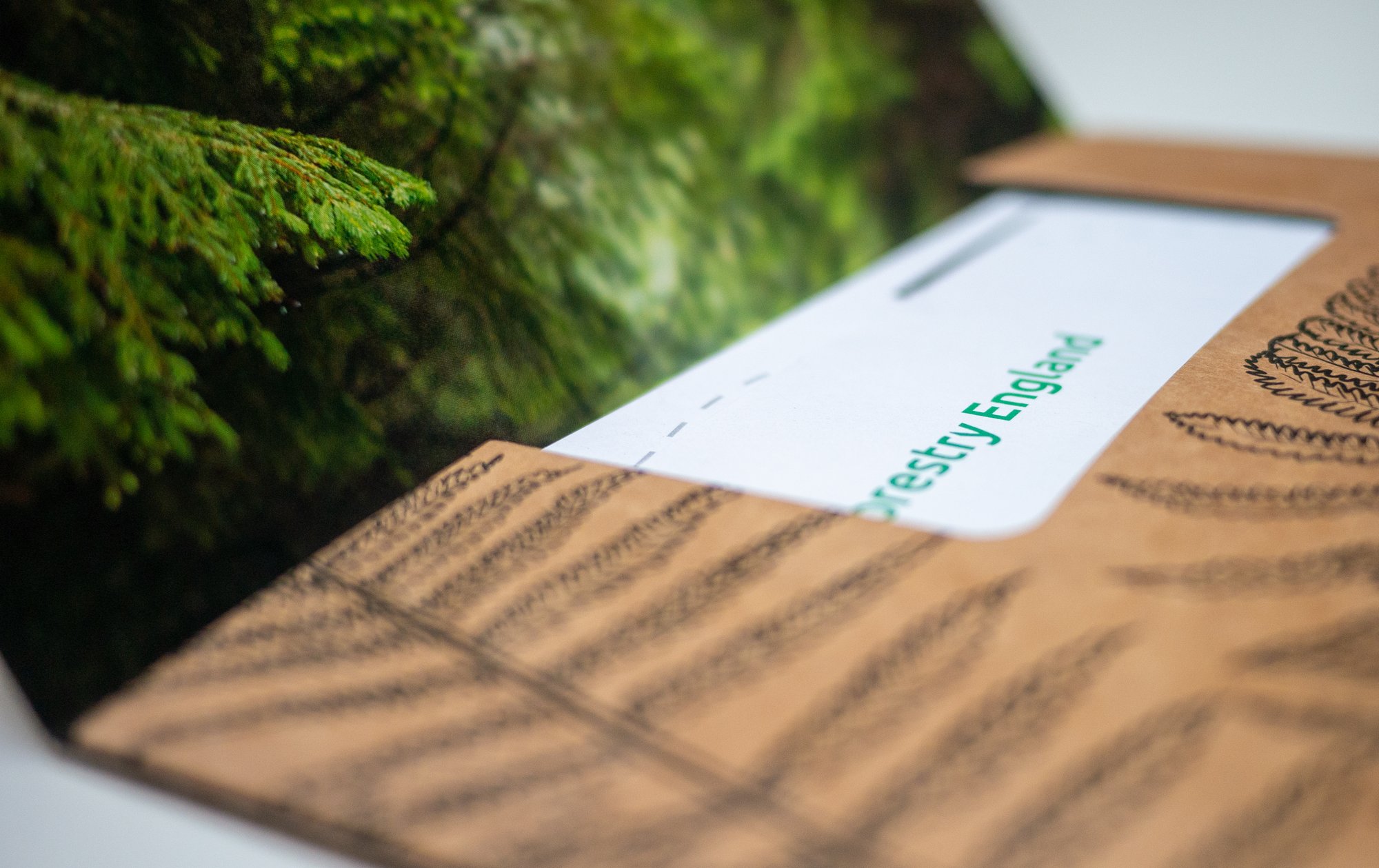 At Latcham, we specialise in delivering innovative solutions to facilitate and enhance customer experiences for our clients.
We were asked to create a welcome pack to engage and inspire new national members. The pack needed to reflect Forestry England's brand and values – essentially a sustainable, visually appealing and cost-effective solution without compromising on quality or aesthetics.
The pack would also need to house several components:
• 16-page forest guide booklet
• Personalised letter from the Chief Executive
• Personalised car window permit
• Permit disc holder
• Personalised eco-membership card
• Country map/forest life through the seasons
calendar
The solution:

creatively branded, cardboard engineered packaging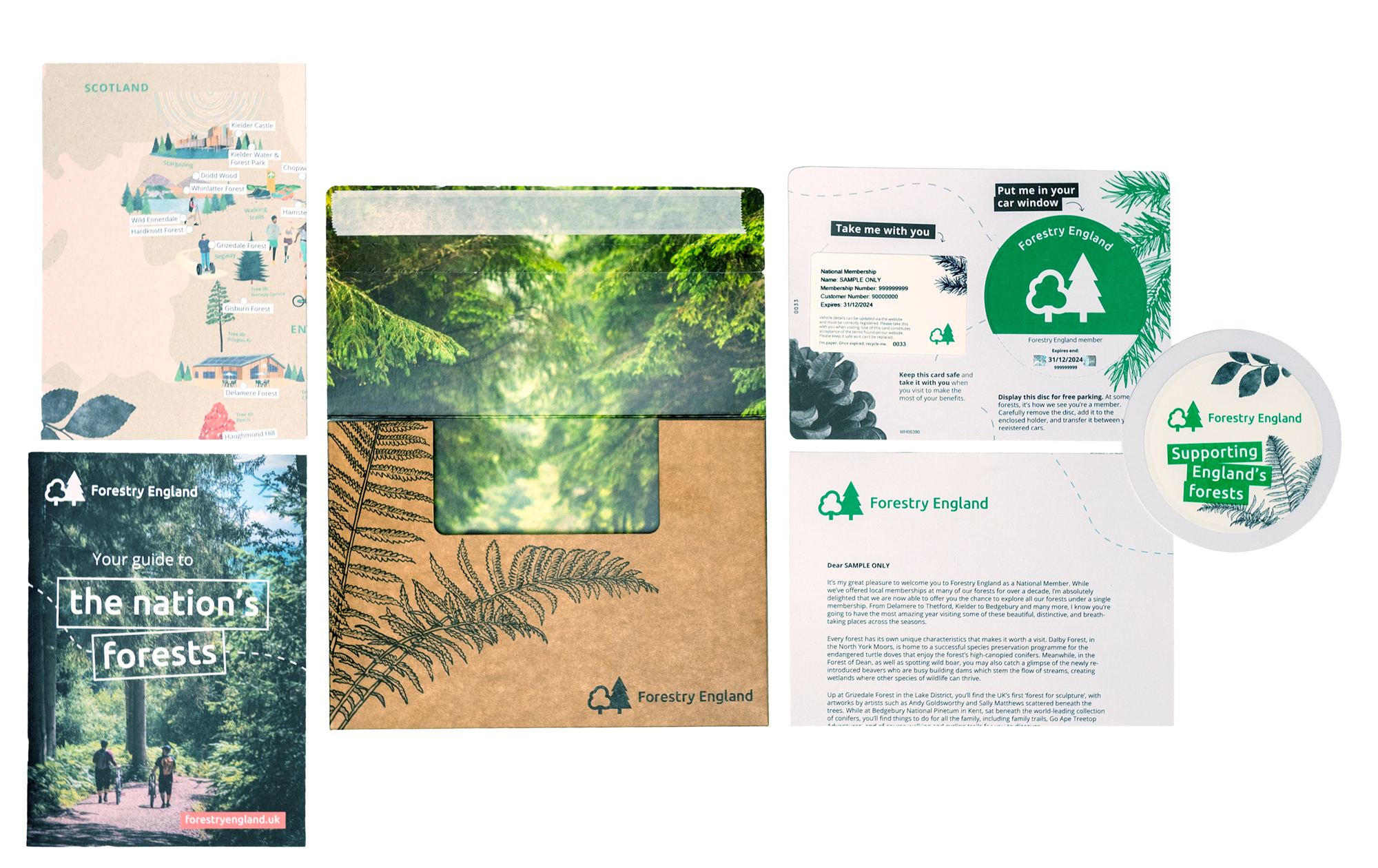 Our first challenge was how to send out the pack - any outer packaging needed to be sustainably produced, must have capacity for all six components and should be the optimal size and weight for the best postal rate.
We landed on a cardboard envelope solution – a bespoke outer packaging design produced using Forestry Stewardship (FSC) material. This would also give better protection for the inner elements, while a paper or cardboard box risked getting damaged in the post.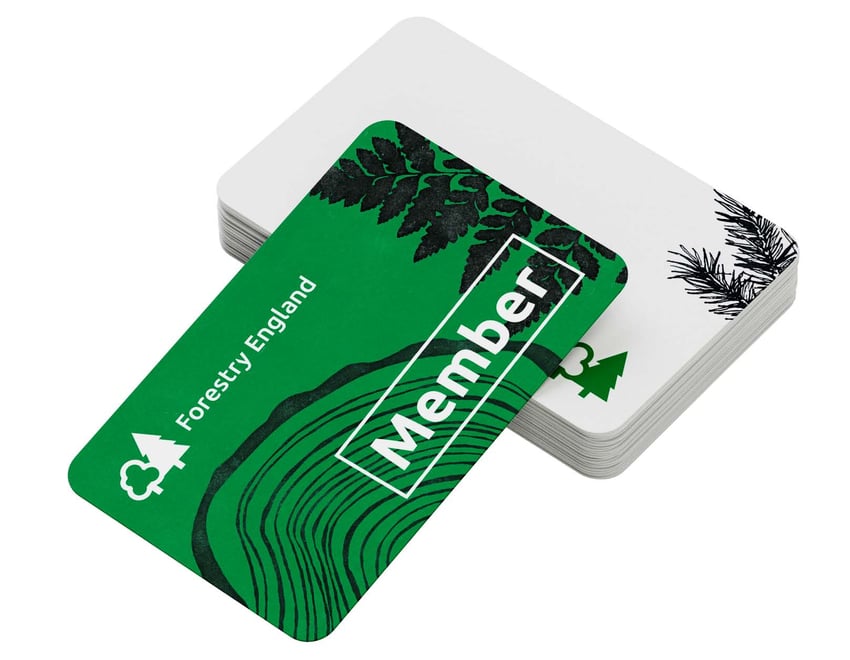 Our creative team helped with the creative design for the outer pack and its contents bringing the Forestry England visual brand to life across all pack components.
Low environmental impact was key to our production strategy – we also used FSC material for the personalised membership card, parking permit, booklet and poster, while the Chief Executive's letter is produced on demand by low energy and water-based printers using recycled stock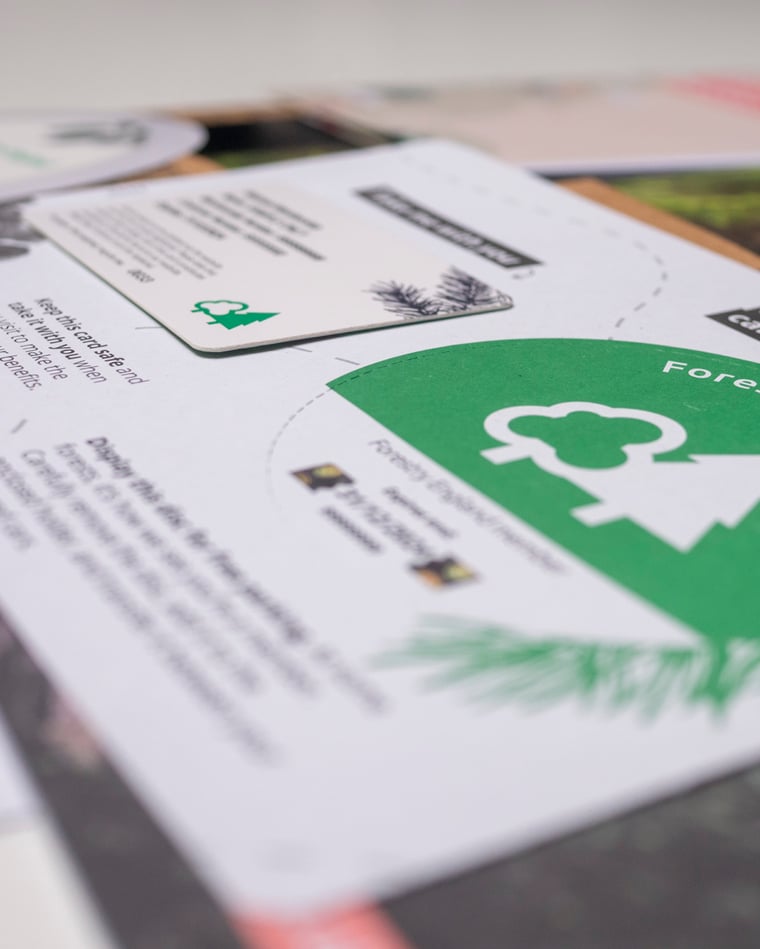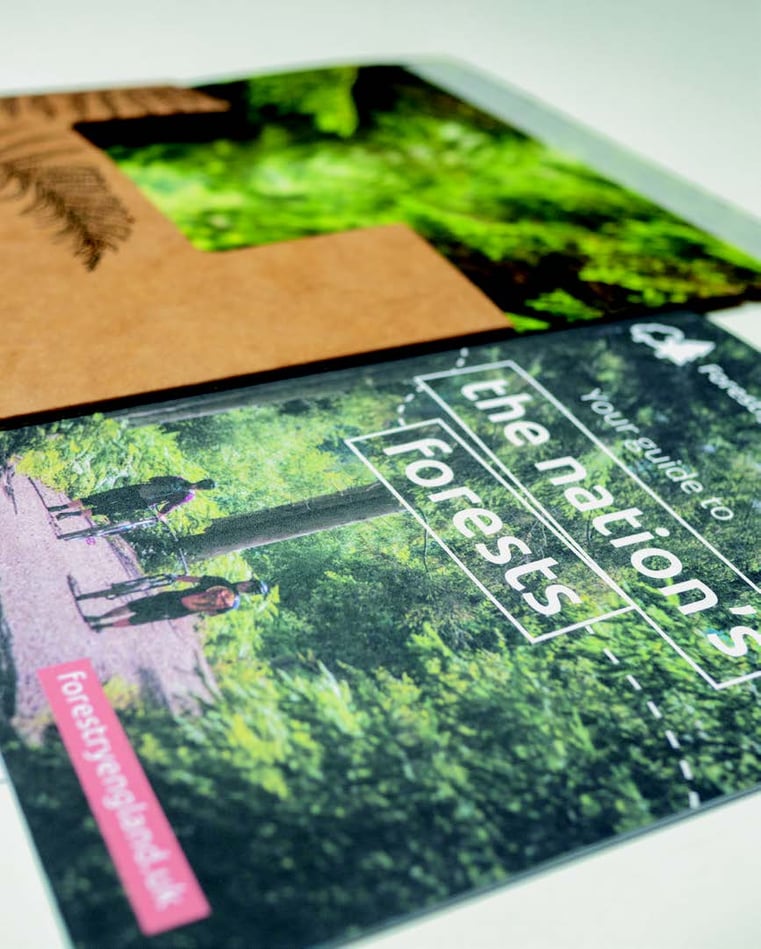 Benefits and outcomes:

a rewarding experience all round
Enhanced member experience- in collaboration with Forestry England we produced a visually appealing but practical onboarding piece for new Forestry England members. maximising high-quality design and creative opportunities for member engagement with Forestry England branding and values.
our expertise in complex personalisation means each pack is individualised exclusively for maximum personal engagement.
environmental sustainability - utilising sustainable materials and recycles stock aligns with Forestry England's commitment to environmental stewardship and helps resonate Forestry England's values for their members.
Cost Effective - our expertise in postal management means we are able to optimise the packs for timely delivery at the best postal rates.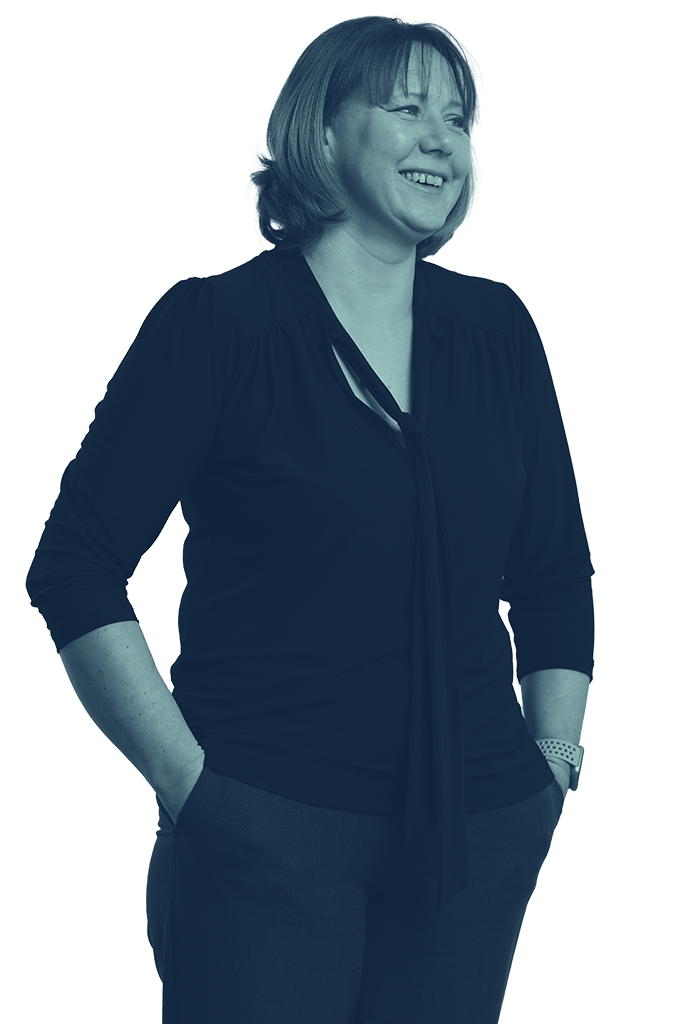 We're really pleased with our new Forestry England national member welcome packs and the impact they're having in helping to reinforce the enormous value of membership for our members.
Latcham have been absolutely brilliant to work with – flexible, collaborative and personable, they've made a potentially tricky project feel like a walk in the park…or, in our case, forest!
Interested in knowing more?
We're ready to help transform your member onboarding experience. Fill in the contact form and our membership expert, David Lonie, will be in touch.